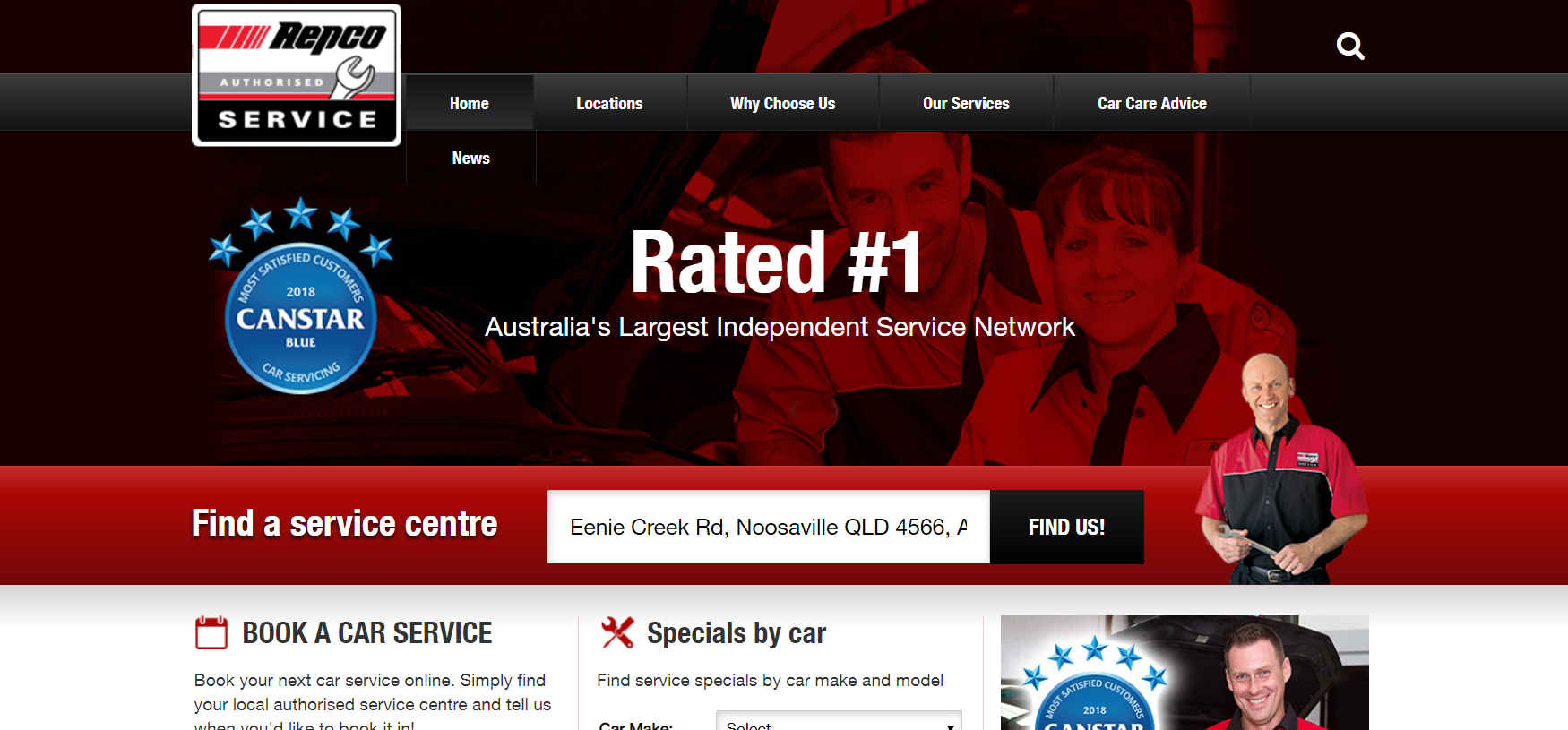 Repco Authorised Service is Australia's largest car service network, with over 450 service centres nationwide. Providing an excellent customer service experience is essential to the organisation's success.
Prior to 2016, Repco Authorised Service (RAS) was not systematically asking for feedback from its customers after a vehicle service.
After meeting with RAS management in early 2016, we identified the following business requirements:
Understanding customer satisfaction of their RAS branded workshops.
Obtaining a Net Promoter Score (NPS) for workshops and RAS in general.
Having feedback invitations and collection automated so there was no requirement from workshops to do any additional admin.
Ability for individual workshops to view their feedback in dedicated dashboard.
Hierarchical dashboard access for regional managers and RAS senior management to view and benchmark multiple locations.
One click publishing of testimonials to individual workshop websites.
A cost effective solution with simple implementation and integration.
Working with the RAS development team, we quickly integrated into their existing RAS management and booking platform, the automated sending of feedback to customers who had just had a vehicle serviced.
The benefits to the organisation were immediate.
Overwhelmingly the feedback was positive. Asking customers that had left positive feedback to also easily leave testimonials was a huge success, with hundreds of positive reviews pouring in.
Any customers that weren't entirely satisfied with the service, were quickly identified via email alerts directly to the workshop manager, allowing the manager to talk with the customer and sort out the issue. It helped stop any unhappy customers venting directly to social media. This has led to RAS retaining any unhappy customers rather than losing them for unknown reasons.
By systematically asking for feedback, the workshops gained a better understanding of what they were doing right and wrong in their customers eyes, setting the workshops apart from their competitors who weren't collecting feedback.
It closed the sales loop for the service, helping to retain more customers by showing them that the workshops cared about their thoughts and opinions.
We are continuing to work with RAS on improvements and more features, based on workshop and management feedback.
"Ensampled has proven to be a great solution for Repco Authorised Service workshops. They have constantly delivered on time and on budget the customer feedback solutions and monitoring that we require. Their professionalism, quick turn arounds and knowledge have made the integration into our existing workshop systems pain free and no fuss. I recommend them highly." Peter Rogers, National Manager, Repco Authorised Service
—
PAUL MATTERS ELECTRICAL STORY
At the beginning of 2018, new owners purchased the 40+ year old local electrical business. Paul Matters Electrical had deep community connections and a solid reputation. The new owners looked to improve and develop the service culture further.
The business only had 15 Google reviews, which were a mix of positive and negative and weren't ranking well.
The owners met with Ensampled in September 2018 to help them improve its engagement with its customers, especially their after sales service.
Working with Ensampled, the business started asking their customers to review their recent service.
12 months later, the business had received:
1,500+ customer reviews
500+ testimonials for display on their website
100+ positive Google reviews
150+ suggestions / constructive feedback direct from actual customers on how the service can be improved.
With new management placing an emphasis on excellent customer service, the majority of feedback was overwhelmingly positive. The business's customers demonstrated that they were not only happy with the service, but approximately a third took the time to write a testimonial on their experience. The owners were able to easily publish the testimonials to the business's website, allowing current reviews and testimonials to be seen by potential new clients finding the business via a Google search.
There were customers whose expectations weren't met for a variety of reasons. The asking for feedback has allowed the business to contact these customers immediately to create a Recovery Moment.  That is, to talk through the issue, try to resolve and retain the customer before they decide to vent on social media or with family and friends in the tight local community.
Business owner Andrew MacLaren says, "The small spend of around $20 a week on Ensampled is the best value for money marketing activity we invest in. It provides a level of after sales service that puts us ahead of our local competition."
"Ensampled is more than just asking for feedback. It is also a powerful marketing tool, giving us a direct insight into our customer's thought process. By providing follow up service, we are hoping to demonstrate to our customers we value their thoughts and opinions. Using Ensampled has made such a positive impact on our business and our customer relationships"
Click here to see how good the reviews look: